Instead of vanilla or strawberry, would you try Terung Dayak flavoured ice-cream or even a sago smoothie if you had the choice?
While this may sound a bit far-fetched for you, for Sabah-based ice-cream creator, Pops and Pints, they thrive on creating a list of intriguing and bizarre flavours.
For Pops and Pints, conventional flavoured ice-cream like vanilla and chocolate weren't interesting enough, they chose to infuse their ice creams with local flavours instead.
And that is why dessert enthusiasts will enjoy their exciting new flavours.
Based in Kota Kinabalu, Pops and Pints was co-founded by siblings Yapp Khin Enn and Yapp Shin Enn and their friend Jude Limus in 2017.
The idea of Pops and Pints first started when Kihn Enn was previously studying in Australia when she began experimenting with cooking different food.
For Khin Enn there were so many things that she wanted to eat, but it was too expensive to eat out and so she started experimenting and making her own food.
And when she got back home, the weather was so hot that she tried turning all those ideas into cold food.
As of now, Pops and Pints specialiseS in providing delivery of their products to events and local shops.
For the love of quirky food, KajoMag managed to get in touch with Pops and Pints to ask about their creative confections.
Q: How many flavours has Pops and Pints created and could you give us some examples?
We have about 40-50 flavours to date. Some of the famous ones are Asian Flush (strawberries with bunga kantan), Asam Laksa (this needs no explanation and is very familiar to Malaysians), Culture Shock (yoghurt with granola), just to name a few.
Q: What was the initial reaction when you first came up with the idea of launching Pops and Pints? Were people sceptical or open to the idea of unconventional ice-cream flavours?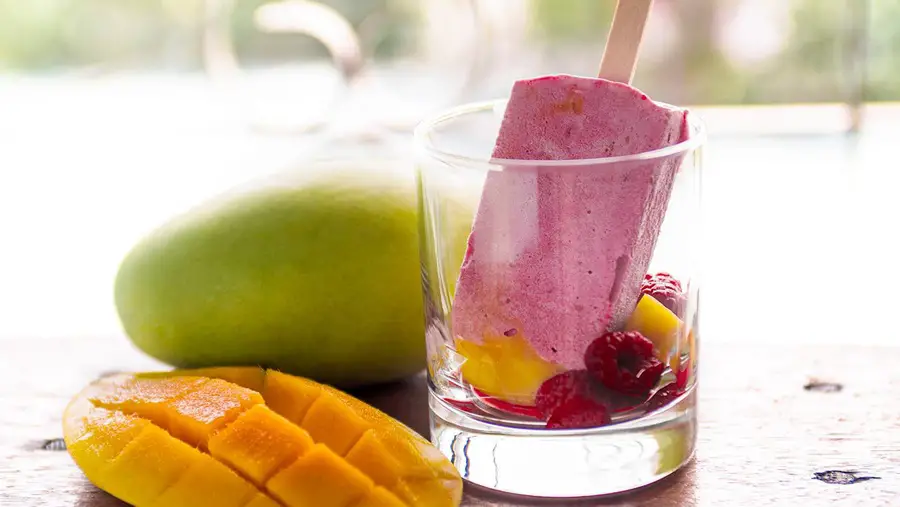 There was a mix of reactions. Generally, people know ice cream as something sweet, so when we introduced flavours less known to the public, some were sceptical but some were adventurous. Some enjoyed, some gave it a try, some did not like it. It's fine because everyone has their own preference.
Q: What is the most peculiar ice-cream flavour that you has come up with and how would you describe the taste?
Asam Laksa is definitely one of them. It's an eye catcher. Sweet, savoury and a little spicy.
Q: What is the most memorable comment that anybody has made about your ice-cream flavours?
The genuine reaction of people who tried some of our more interesting flavours and really liking them. Especially the flavours that they never thought they'd see in the form of ice cream.
Q: Will we ever get to see Pops and Pints in Sarawak?
Hopefully.
Q: If you have the chance to open a Pops and Pints in Sarawak, what flavours would you consider creating for local customers?
We would definitely love to work with local ingredients that are familiar to the locals. For instance, we made a Bambangan flavoured ice cream, which we believe is called asam embang/ buah mawang in Sarawak, and that drew some attention with the locals here.