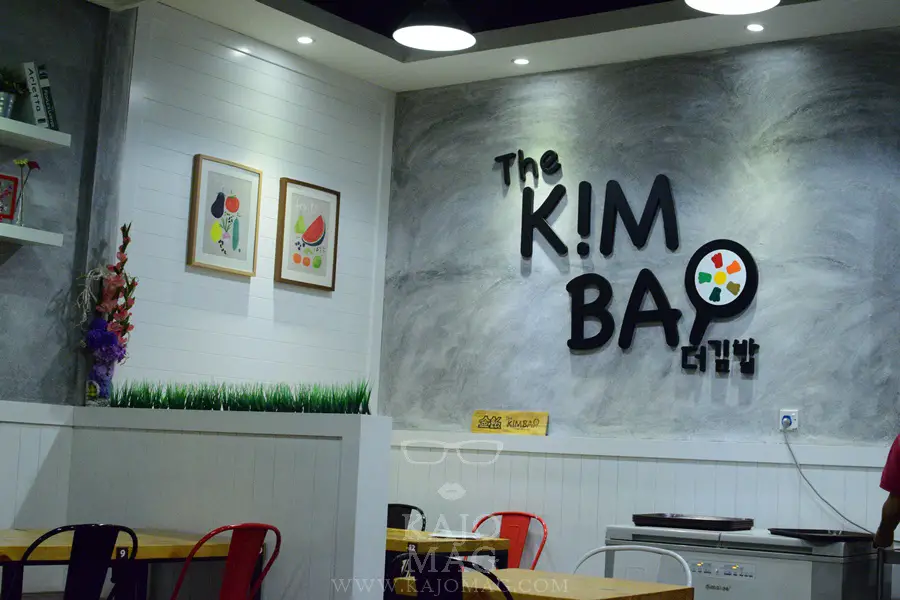 Kimbap is a famous Korean delicacy made from rice, various thinly sliced ingredients like fried egg, sausages, cucumber and carrot rolled up in a sheet of seaweed.
The word 'kimbap' literally means seaweed rice as 'kim' or 'gim' means seaweed while 'bap' cooked rice.
Here in Kuching, thousands of miles from where kimbap originated, is an eatery dedicated to this famous dish.
Located at Brighton Square along Jalan Song, The Kimbap prides itself as a pork-free Korean restaurant providing a variety of yummy Korean food at reasonable prices.
Diners can enjoy all kinds of kimbap like tuna mayo, spicy tuna, bulgogi ssam (marinated beef cabbage wraps), garden salad, chicken among eight others.
My personal picks are the beef, kimchi and cheesy kimbap; great for light lunch takeaways or for a simple outdoor picnic.
Beside these rolled rice delicacies, you can also fill up your tummy on other Korean delights.
For those who are big fans of the Korean ramyeon, you can also choose what to order with your noodles.
Ramyeon is similar to Japanese ramen as both are believed to share their roots from China's lamian (hand-pulled noodles).
The Kimbap serves kimchi ramyeon, cheese ramyeon, dolsot ramyeon (dolsot means hot stone pot) and crispy chicken ramyeon.
If you prefer a noodle dish more native to Korea, order some japchae. It is a glass-like noodle made from sweet potato, stir-fried in sesame oil together with thinly sliced carrots, spinach and mushrooms.
The Kimbap also adds thinly cut beef to their japchae, making it almost a balanced meal instead of a side dish.
Besides this classic Korean noodle dish, they also serve rice dishes like bibimbap, omurice (rice omelette) and soup.
Some Korean food outlets in Kuching offer bibimbap served in plastic or ceramic bowls.
At The Kimbap, you can choose dolsot bibimbap where your bibimbap will be served up in a stone bowl to keep it sizzling hot. It is perfect for those who like their food warm.
Are you a big fan of fried chicken?
With a choice of Crispy Fried Chicken, Daebak Chicken ('daebak' is Korean slang for jackpot) and Spicy Chicken to choose from, foodies can skip KFC or Ayam Goreng McD.
Don't forget to keep those tissues within arm's reach – the Daebak Chicken and Spicy Chicken are covered in a sumptuous, flavourful sauce.
The Kimbap has a well-curated selection of Korean teas – brown rice green tea, buckwheat tea, Solomon's seal tea, aloe vera tea, honey citron tea, honey jujube tea and ginseng tea.
Solomon's seal tea, for example, is believed to be helpful in repairing sports injuries and other acute physical traumas.
I found their honey jujube tea a bit sweet, but it is supposed to be rich in antioxidants and able to help with constipation.
Their list was made complete with the honey citron tea, a traditional Korean drink dating back more than 100 years.
Honey citron tea is great for coughs, relieving sore throats and is an excellent source of vitamin C.
Whether you're there for the kimbap or tea, The Kimbap is one of the few food outlets selling authentic Korean dishes in Kuching.
Check out their opening hours on their Facebook page: The Kimbap.