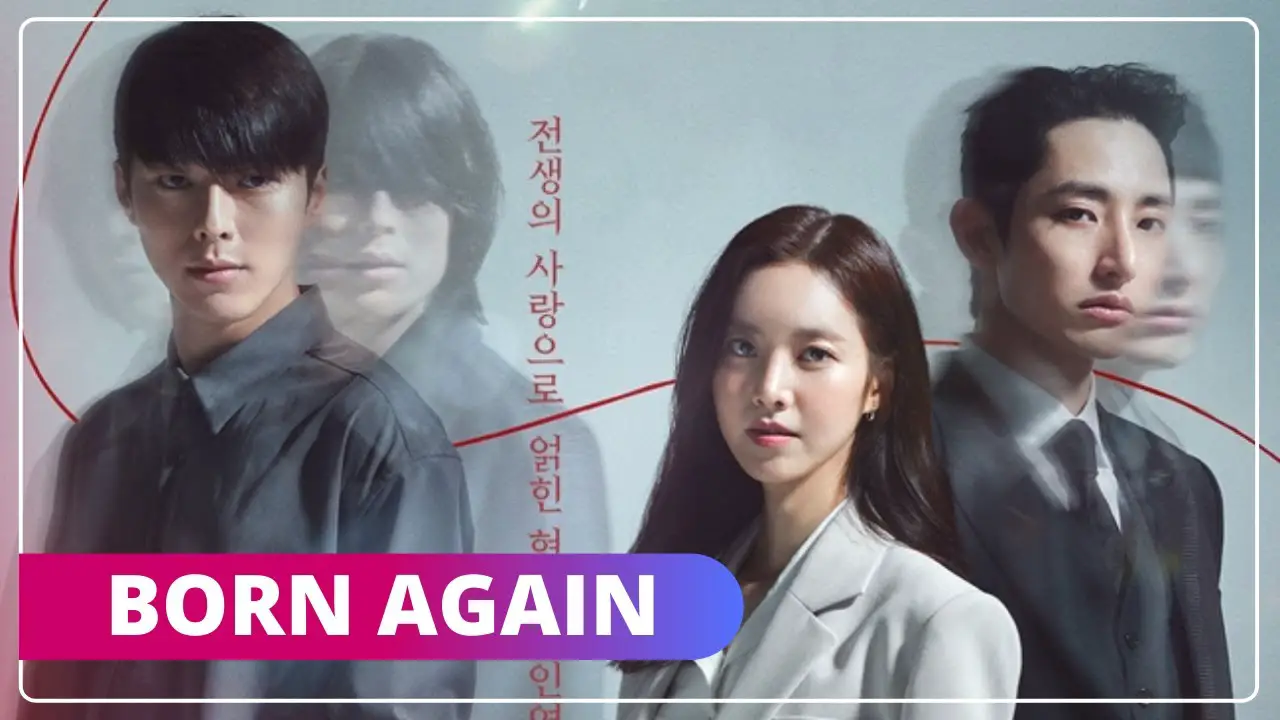 KajoPicks: 10 South Korean dramas about reincarnation to watch
Korean dramas love playing with the ideas 'I will love you even in my next life'. With Buddhists accounting for 46 per cent of the South Korean population, the idea of reincarnation is not a foreign concept for the viewers there.
The idea of reincarnation in a Korean drama usually offers one common question, who was the character in their past life?
Here are 10 South Korean dramas about reincarnation you should watch:
1.Goblin (2016)
Kicking off the list is Goblin, a high-rated Korean drama written by Kim Eun-sook.
Kim Shin (Gong Yoo), is a decorated military general from the Goryeo Dynasty.
After all he has done for the country, he is framed as a traitor and killed by the young king.
Years after his death, he is cursed to be the immortal goblin as punishment for the kills he committed in the wars to protect his country.
The only way to put an end to his immortality is the Goblin's bride. She is the only one who can see the sword in his body and pull it out to end his painful immortality.
In the meantime, Ji Eun-tak (Kim Go-eun) is a bubbly high school student who summons the goblin by chance.
Their story starts to unfold after the Goblin's nephew Yoo Deok-hwa (Yook Sung-jae) leaves the Goblin's house to a Grim Reaper (Lee Dong-wook) and the two end up living under the same roof.
Meanwhile, Eun-tak works as a part-timer for Sunny (Yoo In-na) who runs a chicken shop.
What are the connections among the four of them and how do their fates overlap?
The drama is entertaining to watch for those who want to escape from a reality for awhile.
2.Chicago Typewriter (2017)
Han Se-joo (Yoo Ah-in) is a famous writer who is in a slump struggling with writer's block.
As he continues to struggle, he comes across a fan of his work, Jeon Seol (Im Soo-jung) and Yoo Jin-oh (Go Kyung-pyo), a mysterious ghost writer.
What the trio do not know is that they all have connections which date backs during the 1930s Japanese occupation of Korea.
Are there any reasons why they meet up again in this present life?
If a love story transcends 200 years in a Korean drama, there must be reincarnations in it. How about an obsession that lasts for two centuries? Must it take 200 years to accept the fact that your love is not accepted?
Jung Hae-ra (Shin Se-kyung) works for a travel agency but never travelled abroad herself. Her life was turned upside down, after the death of her parents and her family went bankrupt.
After reaching a breaking point of her life, she tries to kill herself. Then she remembers she ordered a wine-coloured coat she had ordered at Sharon's Boutique as a child.
Due to her family's sudden bankrupt, she never had the chance to pick the coat.
After picking up the coat from the mysterious owner, good things start to happen to her. Why?
Besides the love and immortality themes, the story touches on gentrification happening in Seoul.
Like any other big cities in the world, Seoul is struggling on embracing the new development and keeping the old in the same time.
Black Knight manages to highlight some of the problems and ways to work around gentrification.
4.Legend of the Blue Sea (2016)
This Korean drama about reincarnation is inspired by Korean folklore written by Joseon scholar Yu Mong-in. It tells the story about country magistrate Kim Dam-ryung who released mermaids into the ocean after they were caught by the fishermen.
The drama first sets sometime at 1598. A newly appointed governor Dam-ryung (Lee Min-ho) stays for a night at an inn run by Yang (Sung Dong-il).
That evening, Yang shows Dam-ryung a captured mermaid named Se-hwa (Gianna Jun). The mermaid is actually his childhood friend who saved him from drowning when he was a child.
Later that night, Dam-ryung releases her into the ocean.
In the same time, Dam-ryung has premonition that in the far future dangers will afflict on himself and Se-hwa.
Thus, he commissions a time capsule containing a portrait of himself with a message to his future reincarnation.
Fast forward in the present day, Joon-jae (also played by Lee Min-ho) is a smooth talking conman who swindles money from rich women.
Using the money from his scams, he escapes to Spain for a vacation. There, he meets a mysterious woman.
However, when he returns to Seoul, Joon-jae realises there are gaps in his memories.
What happen to him and who is the mysterious woman? Plus, will Dam-ryung get the message across to his future self?
5.Abyss (2019)
If you are reincarnated into someone else's body immediately after being murdered, it is natural to find the murderer of your past body.
Go Se-yeon is a beautiful prosecutor and his friend Cha Min is an unattractive but a rich heir.
After their deaths in separate incidents, they are both revived into different bodies by an unknown being using an 'Abyss'.
While Se-yeon takes on a plainer look than before, Cha Min is reincarnated into a very attractive looking person.
Together, they work to find out why did they reincarnated and the nature of their deaths.
6.49 Days (2011)
The concept behind this drama is inspired by Korean shamanism 'bardo' in which a soul usually wanders the earth for 49 days before moving on to the next life.
The drama focuses on Ji-hyun (Nam Gyu-ri), a pampered yet kind bride-to-be. She seems to have everything in life, parents who adore her, friends who admire her and fiance who loves her.
One day, she is caught in an accident. When she wakes up, she sees her own body being carted into an ambulance and nobody notices her existence except for a man on a bike.
He is the Scheduler (Jung Il-woo), a death reaper of sorts who takes souls to their final destinations.
The Scheduler tells Ji-hyun that if there are three people (besides her own family) who genuinely shed tears over her comatose condition, she can wake up from her coma.
She is so confident, thinking that her two best friends and fiance would definitely cry for her.
Little does she know that not everything seems like she thought it would be.
7.My Love from the Star (2014)
This is a love story between an alien and a celebrity. When an alien arrives in Korea during the Josean period, he falls for a young girl named Yi-hwa.
She dies while saving him, and the alien Do Min-joon (Kim Soo-hyun) waits for his time to return to his home planet.
During his 400 years of a lonely and isolated life, he meets a celebrity named Cheon Song-yi who looks exactly like Yi-hwa when she was younger.
Soon, Do Min-joon's quiet, private world is shaken by Song-yi's chaotic celebrity life as they slowly fall for each other.
Overall, the series turned out to be one of the most famous and influential Korean dramas of all time.
All of clothes, accessories and make-up products worn by Jun Ji-hyun were a craze among fashionista.
As Kim So-hyun's character keeps on quoting from The Miraculous Journey of Edward Tulane by Kate DiCamillo, the book became top of the bestseller lists in Korean bookstores that year.
8.Mystic Pop Up Bar (2020)
Based on popular webtoon Twin Tops Bar by Bae Hye-soo, the drama stars Hwang Jung-eum, Yook Sung-jae and Choi Won-young.
It tells the story of Weol-ju who is the hot-tempered owner of Mystic Pop-up Bar. Her customers do not know that she is in fact of 500 years-old, cursed to settle the grudges of 100,000 souls in atonement for her sins.
One day, she meets Han Kang-bae who has the ability to make people confess the truth by making physical contact with them.
In order to get rid of this unique ability, he is willing to work for Weol-ju.
Who is Kang-bae in his past life and why his fate with Weol-ju is intertwined again in this present day?
Speaking of an ill-tempered immortal woman in K-drama-land, one cannot not mention Jang Man-wol in Hotel Del Luna (2019).
Starring Lee Ji-eun and Yeo Jin-goo as the owner and manager of a hotel respectively, the drama is one of the highest rated Korean drama in cable television history.
It follows the story of a supernatural hotel which caters only to ghosts who have unfinished business in their past lives.
Moreover, the hotel serves as a stopover before they move on to the afterlife and get ready for reincarnation.
The owner, Jang Man-wol has been stuck to serve the hotel for the past 1000 years due to her past sins.
Hence, what happen when she comes across with the reincarnations of people she knew centuries ago?
10.Born Again (2020)
By the title of this drama, you already have a clue that it is a drama about reincarnation.
Honestly, the reincarnation method and concept in this drama is ridiculous. There is no head or tail on how it happened and why. Lovers are simply reincarnated and remember their past lives.
Putting these aside, the drama is entertaining to watch as it is full of suspense and thriller.
It is the 1980s and Detective Cha Hyung-bin (Lee Soo-hyuk) is in love with Ha-eun (Jin Se-yun), a bookshop owner suffering from heart disease.
At the same time, serial killer Gong Ji-chul (Jang Ki-yong) has also fallen in love with her.
One thing after another, their paths collide and three of them die. In the present time, the three of them are reincarnated.
And the murders commited in the 80s are happening all over again. Is it because Gong Ji-chul is reincarnated or was he not the real killer in the first place?